Name
Olha Kupriian
Current location
Krakow, Poland
Professional field
Book writing, editing, literature
The story behind
Olha is a writer and book editor of children's books with an experience of more than 10 years. In March after the war started in Ukraine she relocated together with her daughter to Poland. Currently she is working on a series of books targeted to teenagers, about their adaptation to emigration during the Russian-Ukrainian war.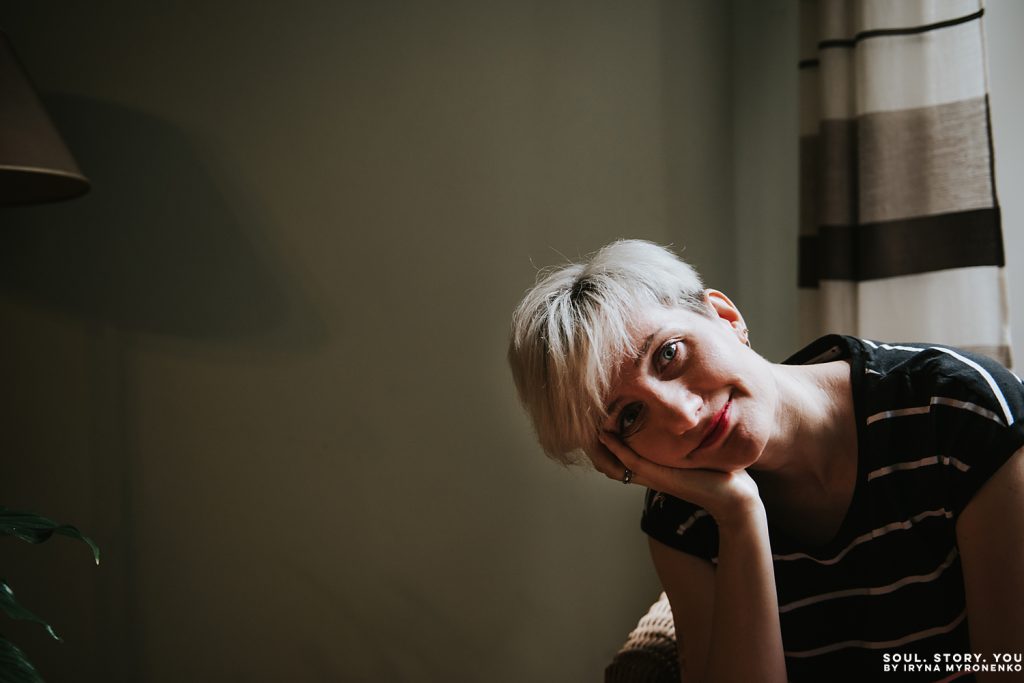 Through their eyes
"I was provided with a grant by MAX – MakersXchange Ukrainian Artists & Creatives Grant & Support Program, which gave me the possibility to work on a text. In July – September I have been working on my newest novel The Lady in the Emigration («Панна в еміграції»). An extract was published in the Polish-Ukrainian journal Posestry. The Lady in the Emigration is a novel for teenagers. It is written in the form of three diaries of 14-year old girls from Ukraine, who escaped from Kyiv in the first days after February 24. One of them, Olya, left in Lviv with her mother, who has bipolar disorder. Instead of being a child, Olya takes care of her mother while her father protects the country in The Armed Forces of Ukraine. Two others, Sofia and Diana, emigrated to Kraków, Poland. Diana's mom couldn't leave Kyiv because of their disordered grandmother. Diana took her little brother with her. Now, instead of being a child, she should be like a mother to her 6-years-old brother. Sofia is stressed because of her elder brother, who works in The Territorial Defence Forces, in Kyiv. Her father volunteers as a host for those who lost their homes. Also, she experienced worldview changes, and she argued with her boyfriend, who stayed in Kyiv. During the period of July – September 2022, I wrote 20 pages of the novel and I continue working on it."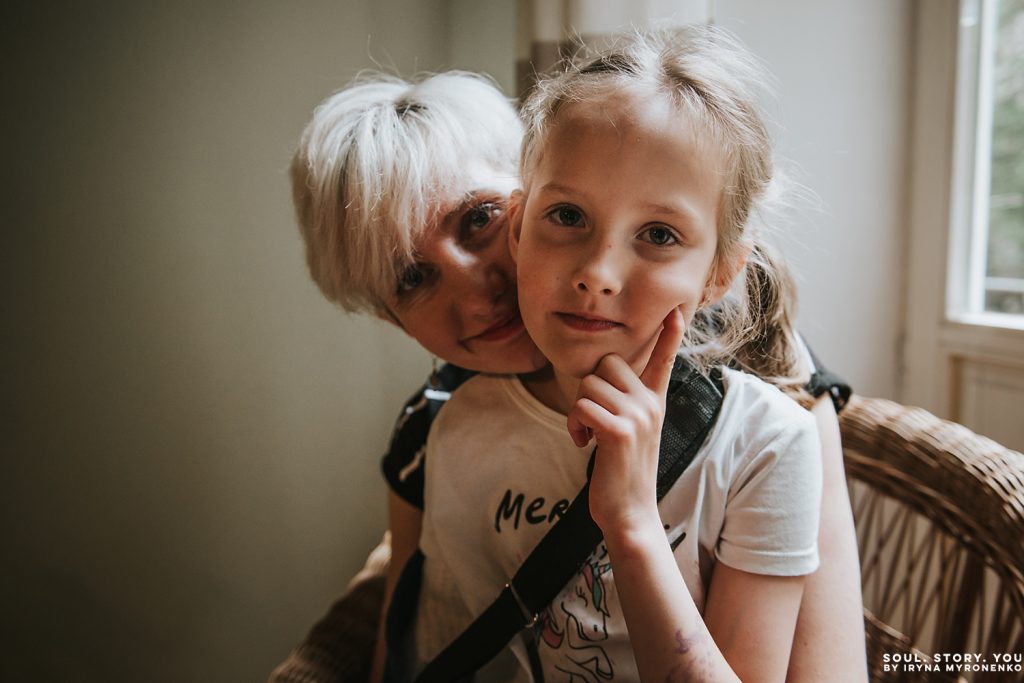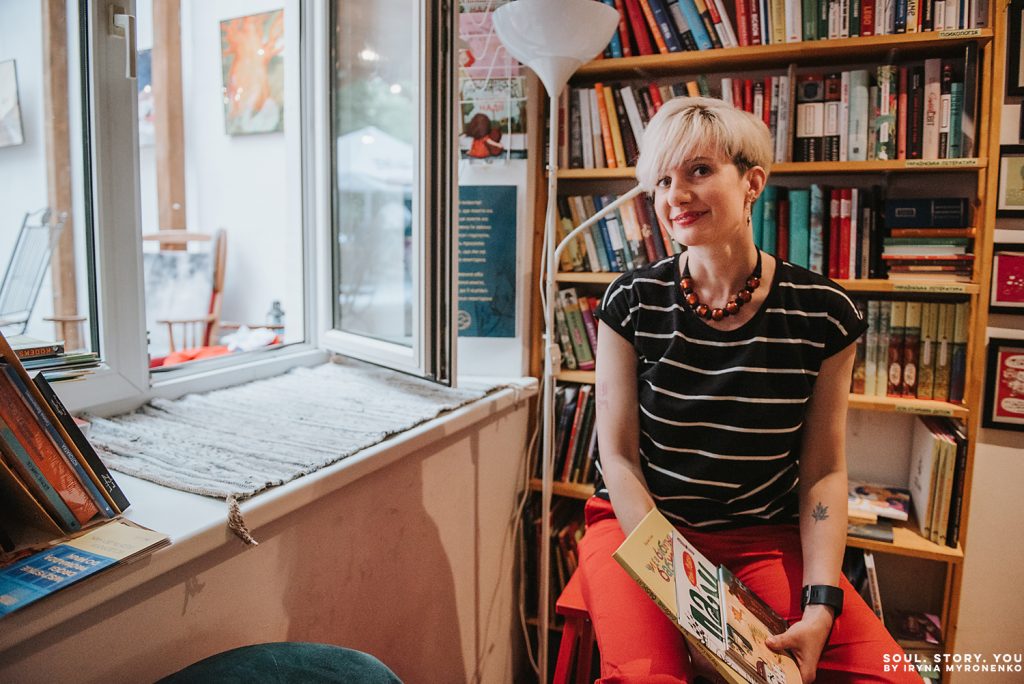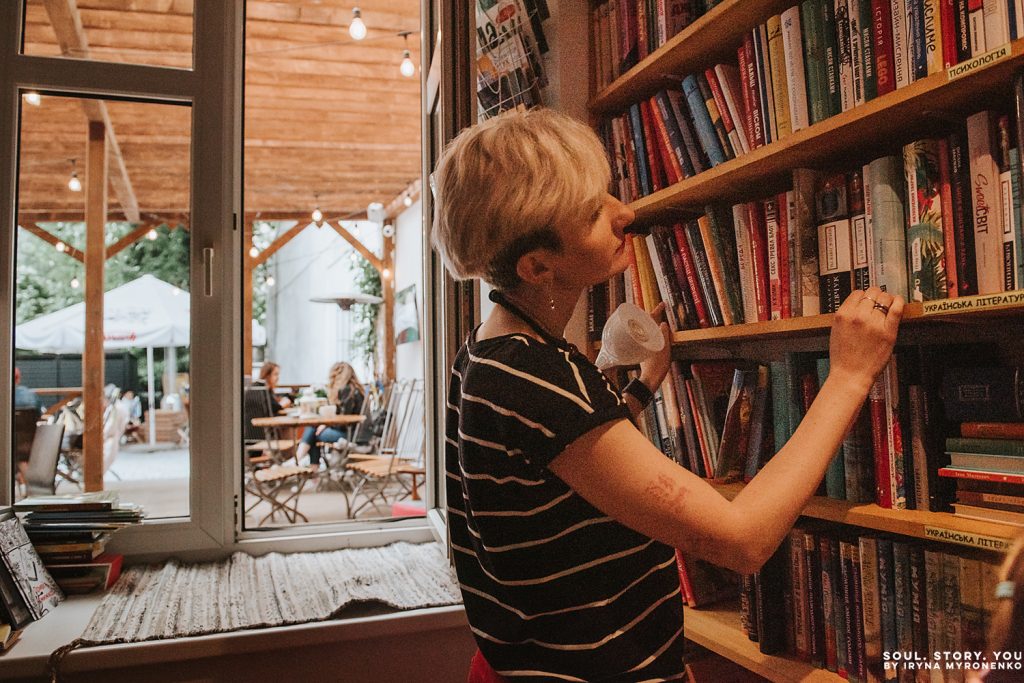 More about Olha Kupriian
Work Experience
2013 – present editor of the children's reading support project "BaraBooka. Space of the Ukrainian children's book", methodologist of the children's reading laboratory of the National Center "Small Academy of Sciences of Ukraine".
National Literature Contests for Children
"Top BaraBooks"
"Critic's Rating"
"Espresso. Readers' choice"
"Nash Format" publishing house manuscript competition
Author of 10 books for children and teenagers of various ages.
The novel "Lola's Diary" was awarded the "LitAccent of the Year 2018" award.
"I, Nina" (2019), in co-authorship with journalist Yanina Sokolovawhich received the BookForum Best Book Award 2020 in the "Modern Ukrainian Prose" category.
Residencies
"Borderlands" fund (Krasnogruda, Poland, 2022).
"International House of Writers and Translators" (Ventspils, Latvia, 2022).
"Krakow – UNESCO City of Literature" by KBF (Poland, 2022).
"Author's House" (Zakynthos Island, Greece, 2020).
---
Ukrainian Artists & Creatives Support Program
As the Ukrainian crisis is upon us and a large number of CCIs have already been affected by it, there is a constant need to support displaced Ukrainian creatives looking to resume their professional activities in new conditions. During the Program implementation Ukrainian CCS professionals received assistance in finding new jobs, accommodation possibilities, art residencies and were hosted in the creative hubs of ECHN around Europe, blending into local creative communities, aiming at their integration. 27 of the applicants were provided with a grant of 1.000€ in order to contribute to their resilience and help them resettle in a new environment. Beneficiaries of the Program shared their stories, describing professional successes and challenges and how this project has helped them get back on their feet.