Name
Solomiia Gorobiuk
Current location
Gdansk, Poland
Professional field
Art, sculpture
The story behind
Solomiia is a sculptor from Ukraine. In March after the war started in Ukraine she had to leave for Poland, where she later started her master's degree. She has participated in numerous collaborative and personal exhibitions, as well as art residencies in Ukraine and abroad. Currently she is working on illustrations and posters in support of Ukraine and is preparing two exhibitions during the upcoming months.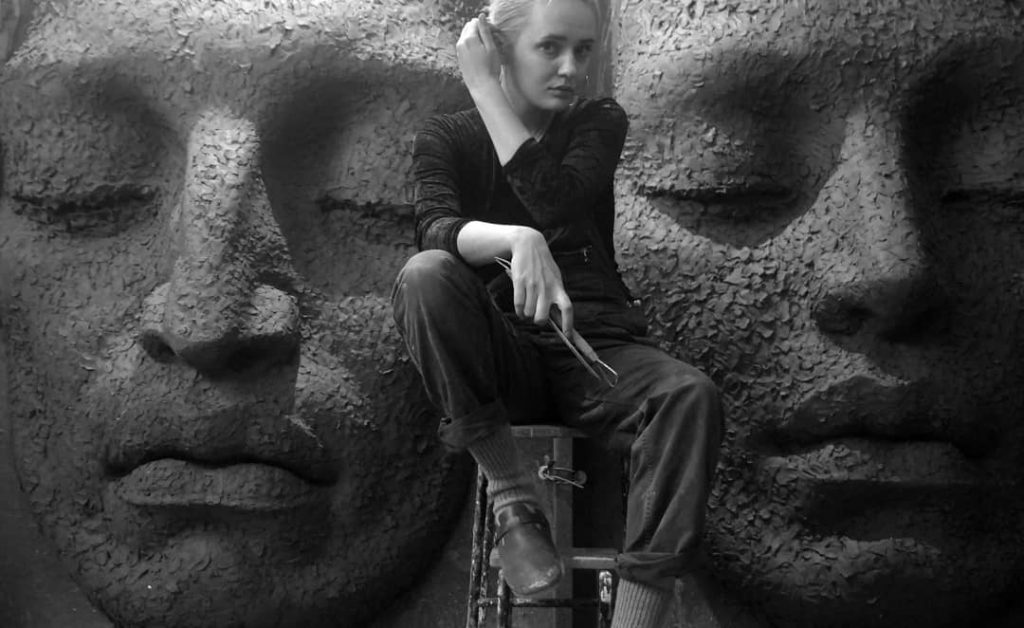 Through their eyes
"After the war started in Ukraine, I went to an artist residency in the city Gdansk, Poland, where I am currently living. The need for informational and financial support arose immediately. I sent applications for various programs, but the fastest response was from the Ukrainian artists & creatives support program by ECHN. The support from the program helped me to freely work creatively and purchase materials for further creative activities. In recent months, I have been applying to the Gdańsk Academy of Arts, and now I am a master's student in the graphics department. My skills in digital graphics also helped me make an appropriate portfolio for this faculty since I radically changed the field of activity from monumental sculptures to graphics. This became necessary after a full-scale war because there was a problem with mobility and a lack of a relevant sculpture workshop. Now I am preparing for two exhibition projects, one of which will take place in Gdansk in December. The theme of the works of the last months is related to the war and volunteering."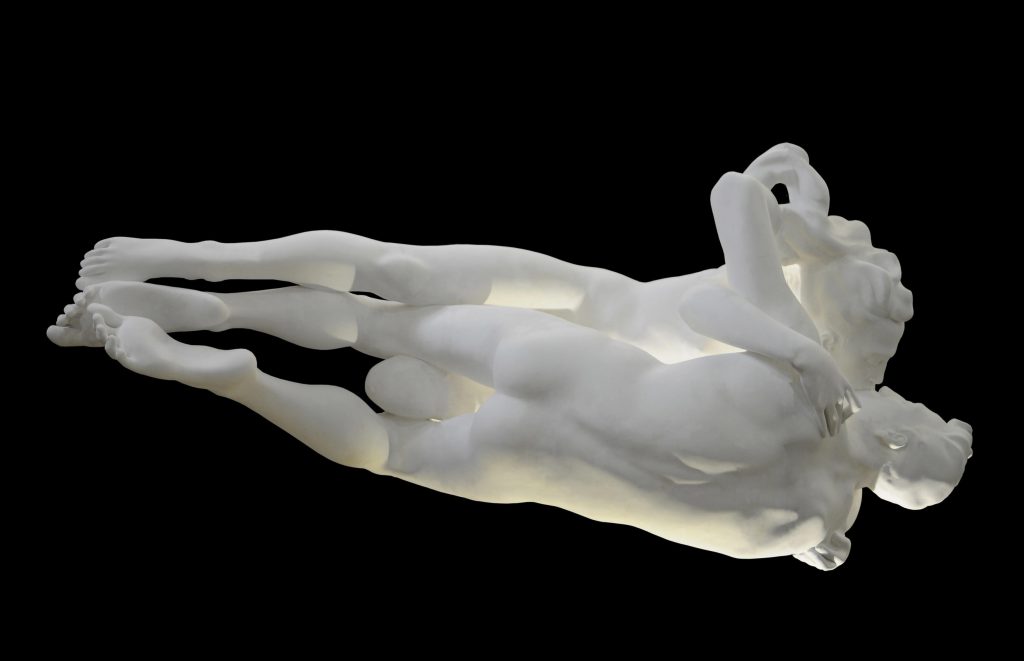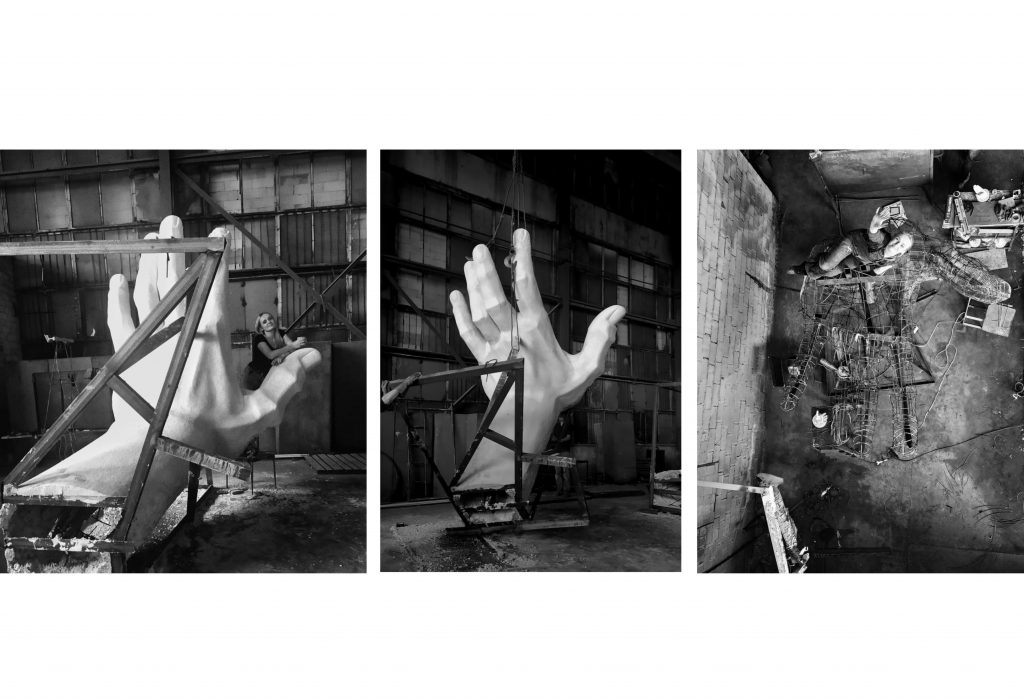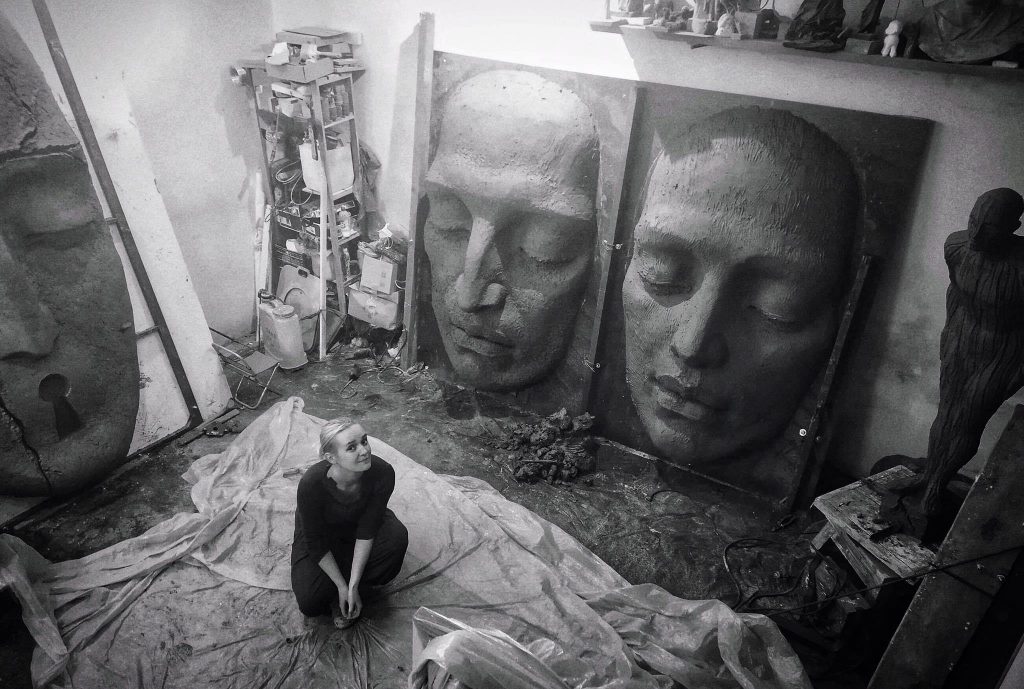 More about Solomiia Gorobiuk
Scholarships
2022 – now a six months scholarship, Laznia 2, Laznia Center for Contemporary Art, Gdansk, Poland.
2013 – a two months scholarship for artistic stone processing, practice processing a stone sculpture, Kaiserslautern, Germany.
Group Exhibitions
2022 – "Stand With Ukraine", Madrid, Spain.
2022 – "Stand With Ukraine", Offenbach, Germany.
2022 – "I can only talk about war / I can talk not only about war", Laznia Center for Contemporary Art, Gdansk, Poland.
2015 – Participant of the exhibition "Touching, I See" Lviv, Ukraine.
2014 – XIII International Exhibition of Metal in Ivano-Frankivsk, Ukraine.
2014 – International Exhibition "Autumn Salon ", Lviv, Ukraine.
2014 – Exhibition for the Blind "Touching, see" Portrait of Michael Boychuk, lviv, Ukraine.
2013 – XII International Exhibition of Metal, Ivano-Frankivsk, Ukraine.
2012 – XI International Exhibition of Metal, Ivano-Frankivsk, Ukraine.
2012 – exhibition contest "Honore de Balzac" organised of "Allians Frances", Lviv, Ukraine.
2011 – presented exhibition in honour of renowned sculpture Immanuel Mys'ko, Lviv, Ukraine.
Residencies
2021 – residence in painting, Kvasy, Ukraine.
2016 –"FRANKO SCULPTURE SYMPOSIUM" symposium of modern monumental sculpture, Lviv, Ukraine.
2012 – Symposium "Seven Fine Pysanky" of stone monumental sculpture, Colomyja, Ukraine.
2010 – Stone Sculpture Symposium, village Lavriv, Monastery of St. Onufry, Ukraine.
Personal Projects
2021 – Created a monumental sculpture, Kahovka, Ukraine.
2019 – Created a two monumental sculpture "Hand", installed Pidhirya, Ivano-Frankivsk region, Ukraine.
2019 – Created five monumental sculptures for the interior design of a nightclub "Split", Lviv, Ukraine.
2013 – Created a sculpture set "Wheel of Fortune" installed in Lviv, Ukraine.
2009 – Created a Memorial Table "A thousand years since the Baptism of Ancient Rus", installed in the city of Ivano-Frankivsk, Ukraine.
---
Ukrainian Artists & Creatives Support Program
As the Ukrainian crisis is upon us and a large number of CCIs have already been affected by it, there is a constant need to support displaced Ukrainian creatives looking to resume their professional activities in new conditions. During the Program implementation Ukrainian CCS professionals received assistance in finding new jobs, accommodation possibilities, art residencies and were hosted in the creative hubs of ECHN around Europe, blending into local creative communities, aiming at their integration. 27 of the applicants were provided with a grant of 1.000€ in order to contribute to their resilience and help them resettle in a new environment. Beneficiaries of the Program shared their stories, describing professional successes and challenges and how this project has helped them get back on their feet.