For their participation in Hyper Global / Hyper Local, África Rodríguez the Co-founder of Espacio Arroelo, a creative hub located in Spain and Zip House, a creative hub for fashion located in Moldova formed an exchange team, connecting their maker communities. The proposed project, Travelling Performance was realised by Haya Blanco, a painter from the community of Espacio Arroelo and Zorina Don, a fashion designer from the community of Zip House. Although the two hubs had collaborated in the past, the two makers participating in this exchange met and collaborated for the first time.

The main idea behind Travelling Performance was to outline the negative environmental impact of fashion and design production nowadays. The main activities of the exchange were based on creating a collaborative intervention between makers of different disciplines: painting and fashion sustainability design. During their digital exchange Haya and the team from Espacio Arroelo completed their original painting intervention in the wall of Anceu Coliving, a rural coliving and coworking space in Spain, and in a piece of cloth, which was later sent to Moldova. From this point on, Zorina included it in her fashion design and her collection, with the help of Zip House's community members organising the photo shooting sessions.

Both makers consider to continue their collaboration in the near future, meeting in person, visiting each other's countries and hubs when this is made possible, creating a new collaborative work together, while working at the same space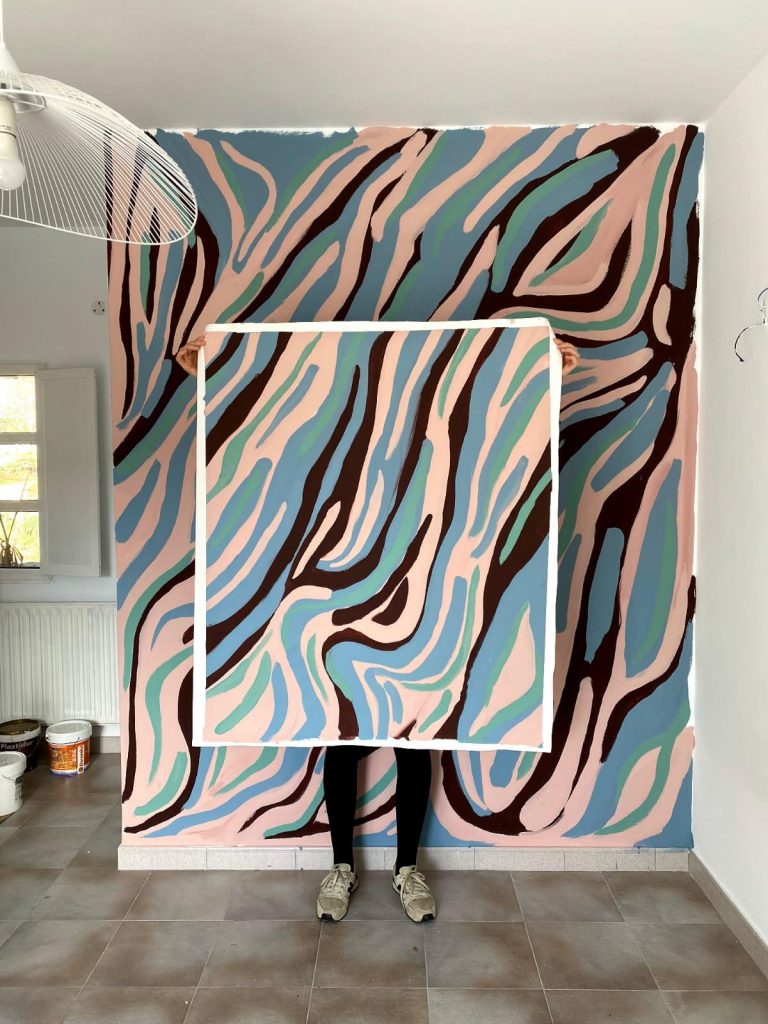 Attend Travelling Performance's final presentation!