MAX (Makers' eXchange) project is a pilot policy project, co-funded by the European Union, that aims to define and test policies and actions supporting the mobility and exchanges of experience between the cultural and creative industries, creative hubs, maker-spaces, fab-labs and formal and non-formal learning and skills development systems in a cross-sectoral way and embed makers' mobility schemes for skills development and inclusion into mainstream CCIs support programmes, policies and ecosystems across Europe.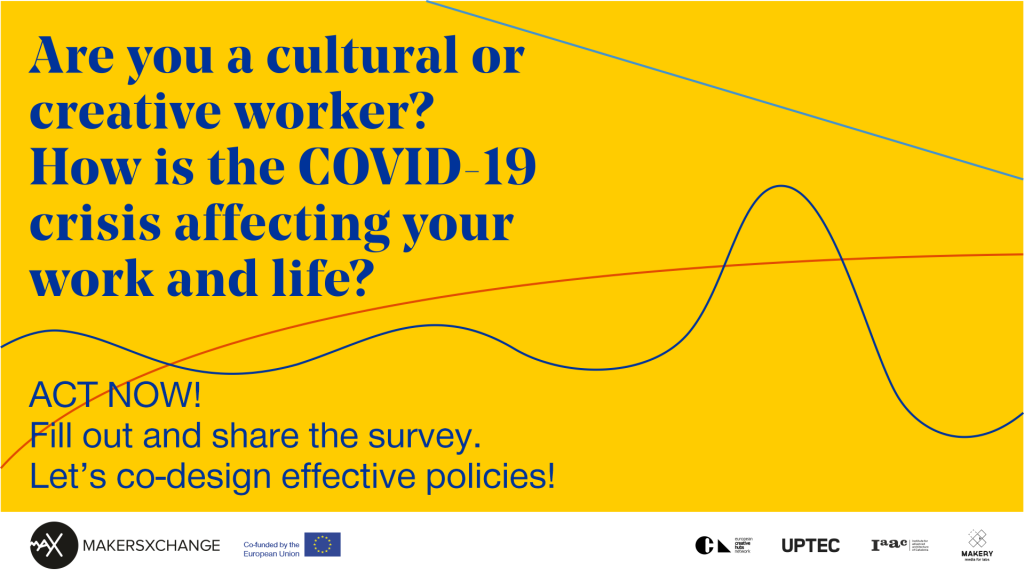 We would like to inform you that we are extending the survey until September!
It is really important to reach the goal of this survey and boost our efforts to achieve it!
We need as many responses as possible for CCI workers to force local governments and the European Commission to act asap.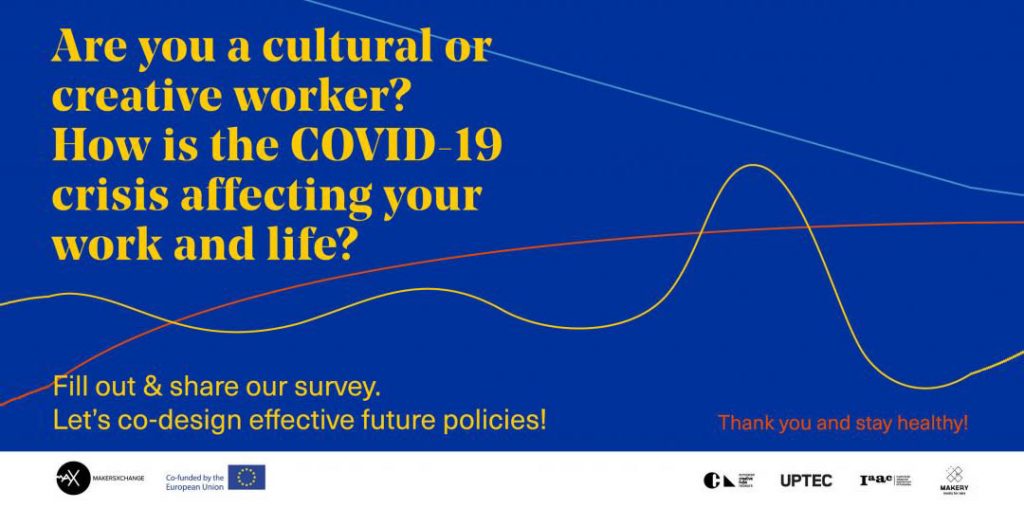 The launch of the first research on the effects the COVID-19 crisis has had on workers, working in the fields of the cultural and creative sectors in Europe