OpenDot was founded in 2014 by Dotdotdot, a multidisciplinary design studio based in Milan since 2004. It is a Fab Lab, a research and open innovation hub born from Dotdotdot's desire to create a space for rapid prototyping, research and experimentation, both in support of his work and at the service of other users in shared mode. Enrico Bassi, the director of Open Dot, met with ECHN and provided his insight on makers' mobility.

Can you briefly describe your organization? Is your organisation addressed to makers, do you host makers activities?

Enrico Bassi: Being a FabLab, we host a lot of activities for makers in a broader sense. We work with artists, students and of course we support makers who want to develop their own activities. Since 2015, we also run Fab Academy, which is one of the most well-known international activities for makers and we are part of different EU-funded, local funded and self-funded projects covering different topics, such as: health and care, circular economy, local manufacturing and of course education and training.

Fab Academy 2020 – Open Dot

Have you participated in any mobility programs for makers in the past? Can you elaborate on your experience(s)?

Enrico Bassi: Personally, I haven't. However, I have been part of some meetings in order to organise connections with makers and some of my former students and people from the lab were actually recently involved in JRC projects. We have also hosted makers from other labs as well.

From your experience, what would be the challenges in mobility for makers?

Enrico Bassi: Well, I think that there are a lot of opportunities that are not in the same place so, there is no coordination between activities. I also have a feeling that the maker movement is evolving and growing, not just in numbers but also in skills. Nowadays talking about FabLabs and makerspaces is a bit vague. It's like trying to find a place for a lunch, there are so many options, for example: Michelin star restaurants, fast food restaurants, local taverns and so on. It would be nice to explain what each lab can offer and what is unique about it. This way, you would have to choose the lab that responds to your needs, in order to have an exchange, which is relevant to your project.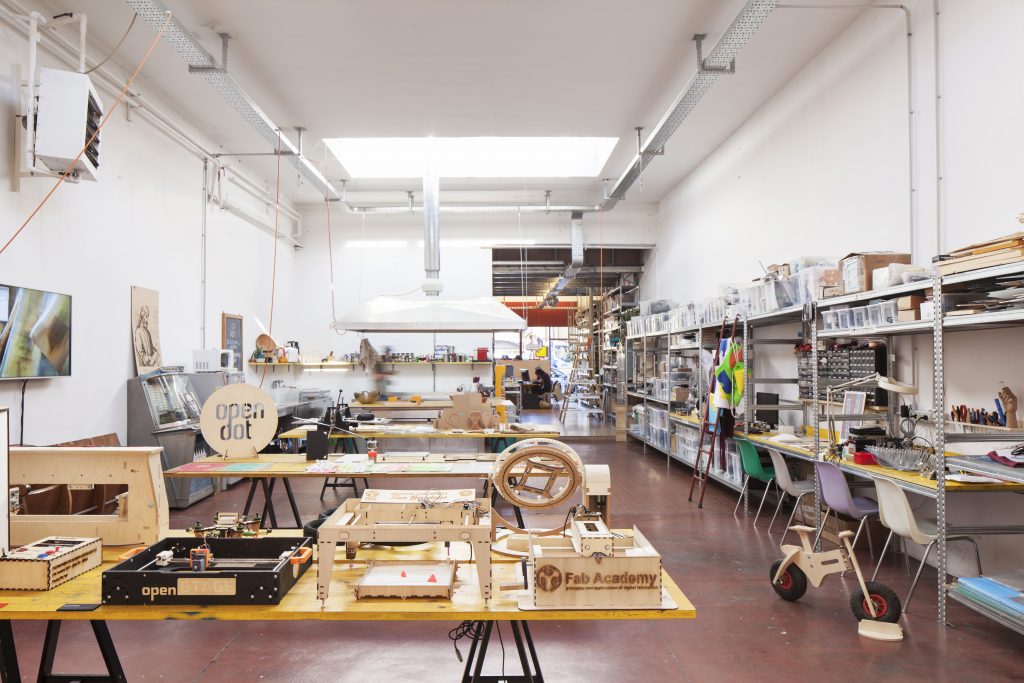 From your experience, would you like to add any good practices related to mobility?

Enrico Bassi: It goes back to what I said before mainly. It's very interesting seeing people travel from different countries and learning more about how they are doing the same things as you do. I feel it comes back to understanding each other better, exchanging good practices and in the end being involved in bigger projects. It would be really nice to have a way to set goals beforehand so, the contribution and the benefit of all parties involved would be clear from the beginning. Having a way to follow-up on the projects that you contribute to would be also nice, because sometimes it can be hard to do that during the exchange, due to lack of time.

Makers travelling bring around ideas and self-coordinate. This kind of cross-coordination is the highest value I can see in mobility. Not just for the people travelling, but for the lab that is hosting them. Learning from each other is one of the most important assets of being part of a network as well.

Is mobility a chance for better connecting with the local community?

Enrico Bassi: Yes, definitely. Regarding our case at Open Dot, the fact that we hosted a person that was working on a specific workshop and connected her with our own contacts and network was really important. On the other hand, the main project that she was working on helped us to get in contact with other organisations in Milan that we didn't know about. The fact that you bring a completely different approach, line of activities and network is very useful for both the host and the person travelling. In our case, the maker got in a country without knowing that much about the environment but thanks to the local lab's support she managed to accomplish her goals.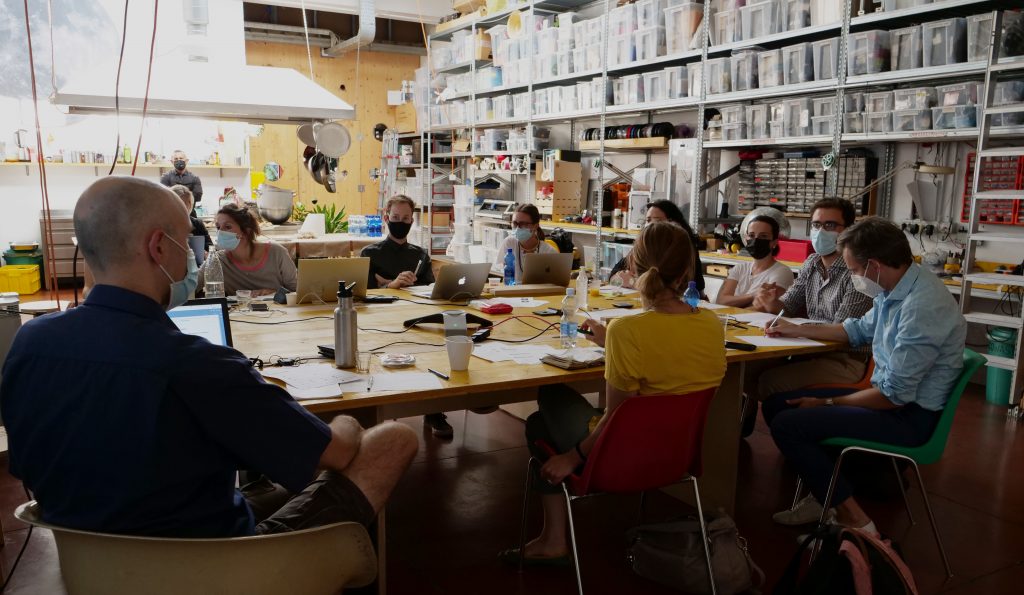 What would be a dream mobility scheme for makers? Would you give priority to travel support, social encounters, technical access or network building?

Enrico Bassi: I think that covering the costs of travelling is fundamental in order to make this opportunity accessible for everybody, otherwise it's not inclusive at all. So, an important part of the budget should be invested in making this opportunity as much accessible as possible for everybody, while the design efforts behind the program would be focused on network building and learning more about how different people work around the same things.

How about duration? Do you think that different formats can work or does it take longer for a maker to stay in a community and get familiar with the context and the needs there?

Enrico Bassi: Ideally, the longer the better. That is also beneficial for us as a hosting institution because we get to understand the skills of the person travelling or how they can contribute to our own activities and how we can learn from them. A very short format might be fun and might be a nice experience on a personal level, but it's less impactful for sure.


What is mobility in times of world pandemics? Should we still invest in that? And, considering our travel restrictions, how can we continue to grow and reinforce networks, if we cannot meet one another? And why is that important (or not)?

Enrico Bassi: I have the feeling that hopefully this is going to end soon, but it's important to keep in mind that there are restrictions and the whole situation is a bit tricky. However, I wouldn't cancel any activities or redesign entire projects because it's difficult to travel.

Travelling is indeed difficult, especially if you are making a lot of short trips. A solution would be to make the duration of stay a bit longer in order to have the time to fill in all the necessary documents for travelling or perhaps to stay in quarantine, if it's necessary. So maybe focusing on longer programmes with fewer people and supporting vaccination for the people travelling would be very useful. However, the point is that meetings can be done online but meeting people can't. Grabbing a coffee after the meeting, asking random questions, learning more about things that you don't know… I couldn't find a way to do all that online and personally, I miss it a lot. I feel like my brain gets into this loop, repeating the things I already know because of the lack of suggestions from the world outside, form how other people are facing the same issue. Right now, we need exchange programmes to compensate for the fact that moving in masses or for events is way harder.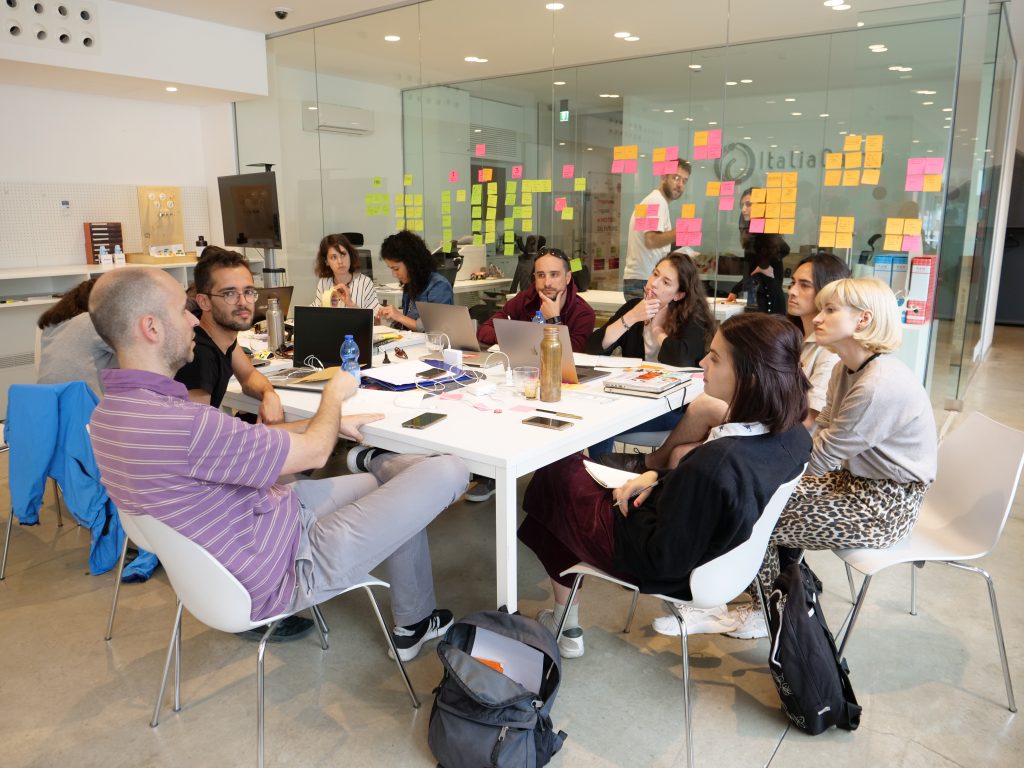 Is there anything that you would like to add?

Enrico Bassi: What we have noticed is that "creativity" is a word that describes arts and crafts and sometimes design and fashion but it's rarely used in other fields. For instance, we work a lot around health and care and if you ask doctors, therapists or nurses if they are a creative person, their answer would be "no". However, in the co-design process they are the ones coming up with all the ideas, the technical hacking or crafting solutions.

Another interesting point, in my opinion, is that creativity for makers is more like a process. It is not that much about being artistic or extravagant, it's more like approaching a point in a specific way, figuring out solutions, hacking the system, the environment, and tools, thinking outside of the box. So, creativity gets a bit closer towards innovation, as a process, and I think that the maker movement has that potential that other fields lack. I mean art is very close to technology nowadays, design to materials and technologies. There is some cross-communication between them, but it's not as wide as it could be among the maker community.

Learn more about Open Dot