For this exchange, spatial designer Julia Bertolaso from Spain collaborated with visual artist Jeanine Verloop from The Netherlands to further develop LINK Journal. The exchange team was also joined by Veronica Tran, Julia's partner in LINK Journal. The purpose of the exchange was to create a physical copy of Link Journal, an open-source editorial, highlighting connections between disciplines.

The work created during the exchange gave a conclusive approach to one of the points LINK Journal wanted to make with the book format, which was to allow for anyone to make the book, select and experiment with the content itself according to their interest. All of the guidelines, instructions and options for printing the book were also made available online, in the project's website.

Overall, Julia, Jeanine and Veronica managed to experiment with the format of the book using different printing tools, machines methods. They also managed to get the first batch of LINK Journal professionally printed and build a website carrying all of the documentation of the project itself, allowing for anyone to download the book, order it in a physical format or make it themselves!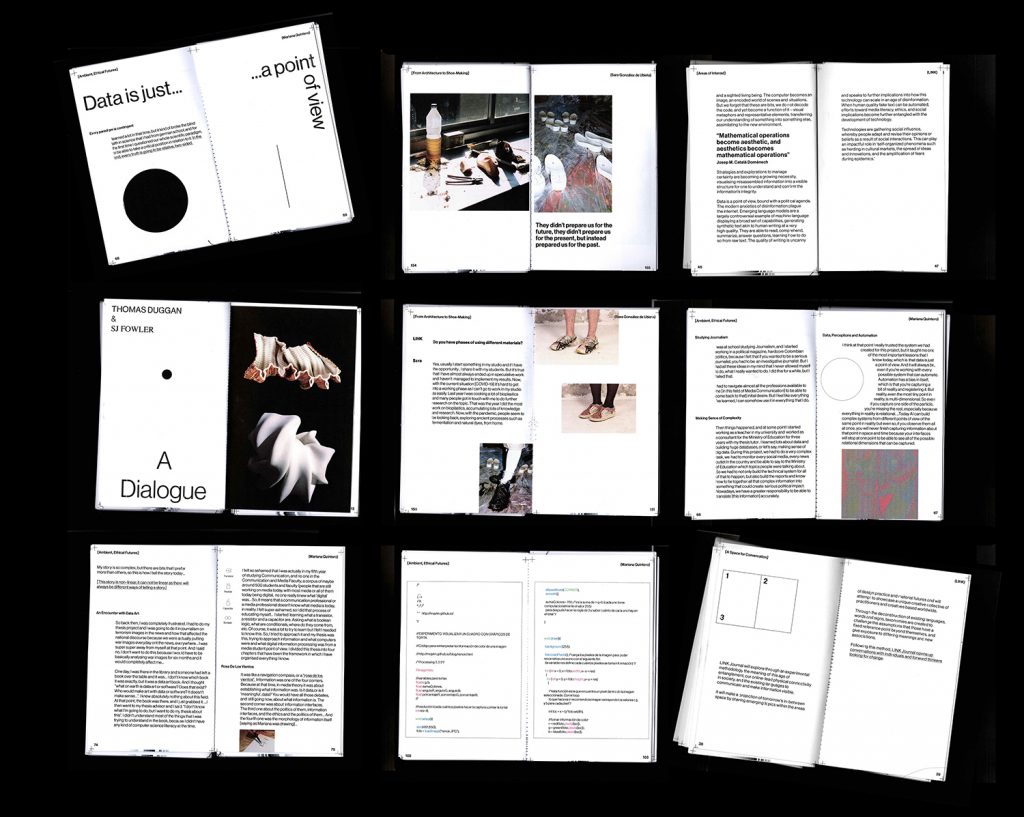 Download or order a physical copy of LINK Journal.
Find some useful tips for creating a personal copy of LINK Journal at home.
Learn more about the experimentations with LINK Journal's format.