Name
Iana Boitsova
Current location
Verona, Italy
Professional field
Cultural project manager
The story behind
Iana Boitsova is a cultural project manager and co-founder of Pixelated Realities NGO based in Odesa, Ukraine – a public organisation with a mission to improve and popularize the digital methods of cultural heritage preservation, in particular the: 3D scanning, digital production, virtual and augmented reality for restoration, reconstruction and design in historical buildings. During the years of Pixelated Realities existence, numerous cultural heritage preservation/documentation and educational projects were implemented on the national and international scale.
When the war broke out in Ukraine, she was forced to leave the country with her family, going first to Romania and then to Italy.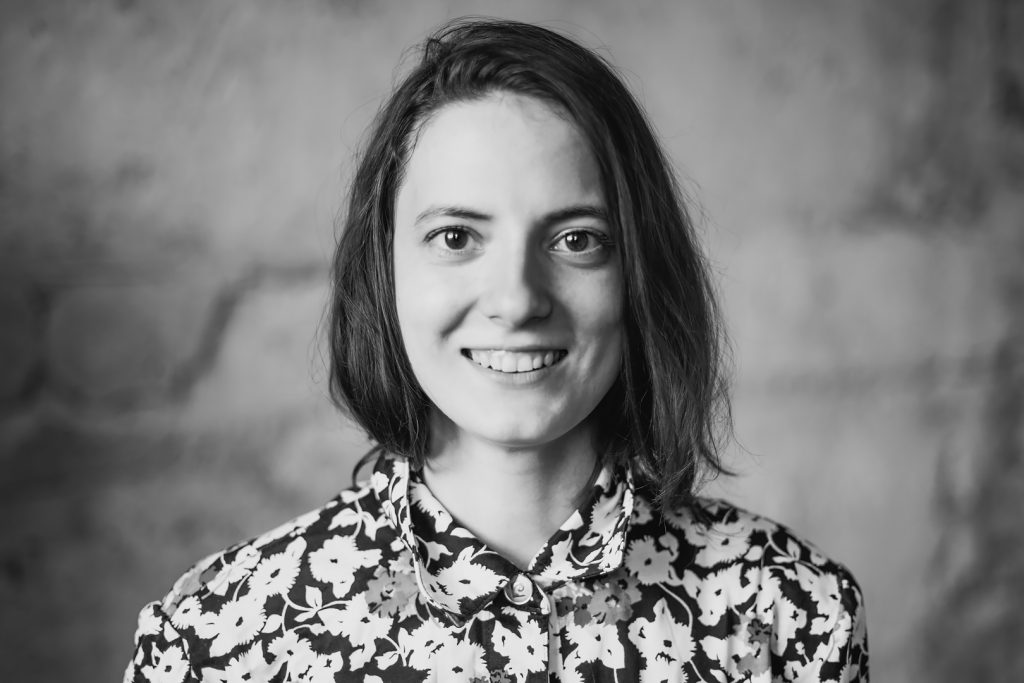 Through their eyes
"During the period of the support program, we've communicated with the project team regarding my plans for future work in the sphere of cultural heritage digital preservation in Ukraine. While being in Italy, we decided that it is necessary to contact local cultural institutions and organizations, as well as relevant EU ones, in order to start new partnerships and look for opportunities of cooperation. The team conducted an in-depth interview and was aware of all my current needs. I was therefore selected to receive a scholarship to renew my activities, got a number of opportunities which corresponded to my needs and participated in a networking event in Brussels organized by Creative Hubs Network. Thanks to the support of the program I've managed to change my location for a better place to live, get valuable contacts on the networking event, especially in the activist and artistic scene of Berlin, found an educational institution interested in cooperation with Ukrainian specialists in cultural heritage and was able to involve a communication and partner management specialist to our project Museum of Ukrainian Victory. We were able to keep our project in Ukraine on an active level until the first grant support started on 19 Sept. During the program we've got two documental films shot in Odesa and Kharkiv, started a long-term cooperation initiative with Iconem, France with a perspective of joint work with UNESCO head office."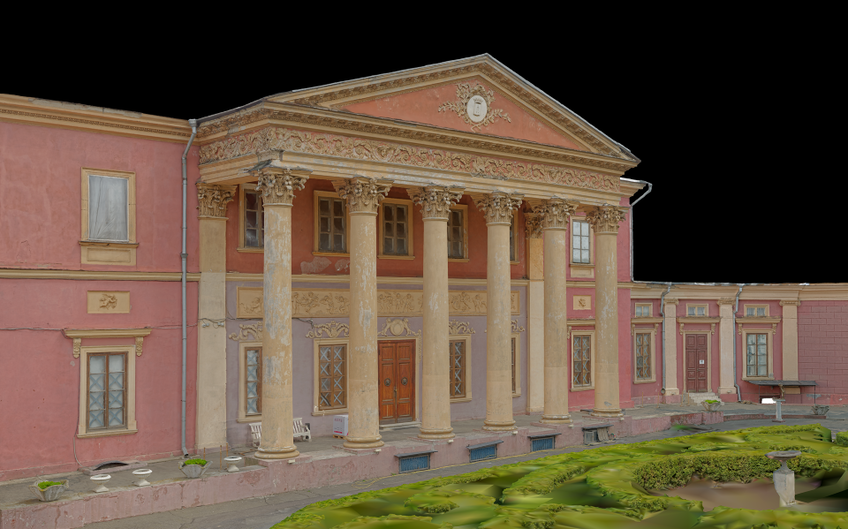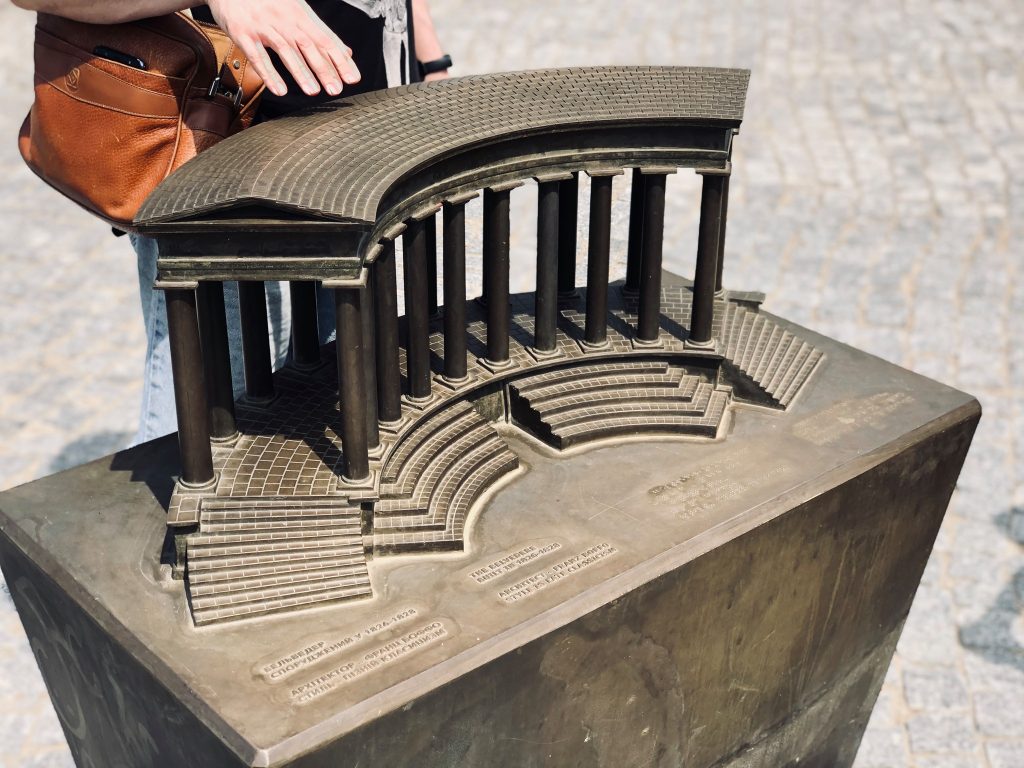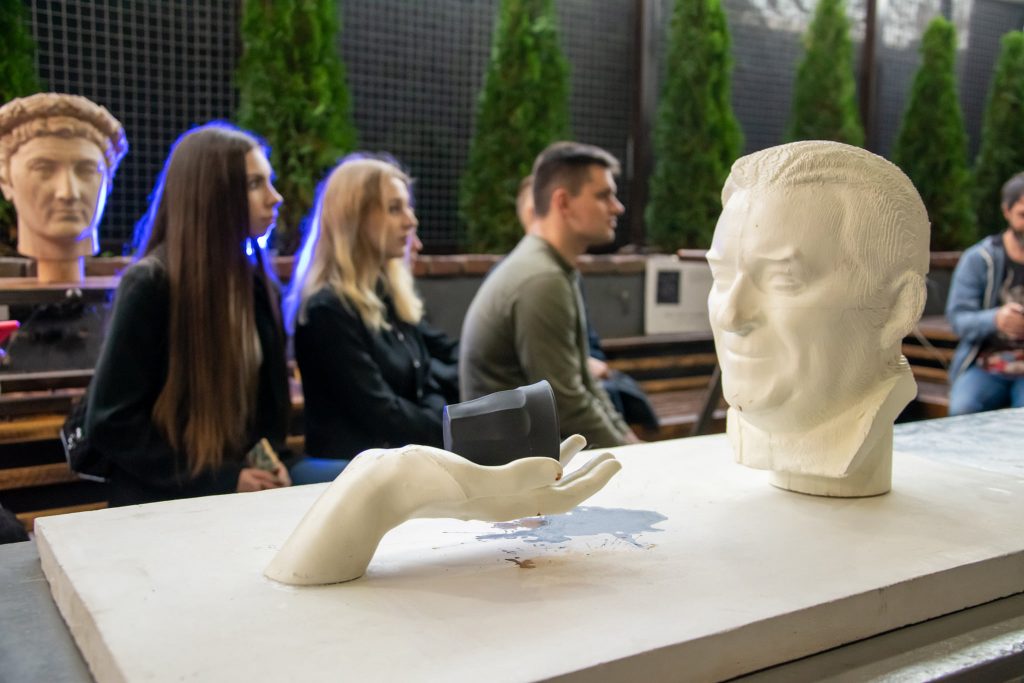 More about Iana Boitsova & The Pixelated Realities
Iana specialised in IT, digital and creative team management, building products from scratch and launching projects. Her expertise lies in communication, marketing and development of online and offline training in a variety of soft skills. Iana has a long experience in operating and grant management, business planning, finance, budgeting, accounting and taxation of Pixelated Realities NGO as well as her own Individual Entrepreneur.
From 2017 to 2019 Pixelated Realities, among other activities organised and implemented the "Odesa by touch" project, which included bronze miniatures of famous monuments of Odesa for visually impaired and blind people and was supported by the Public Budget of Odesa. Contract work involved 3D scanning of 6 historical buildings, 3D modelling for digital production, author supervision of the production and installation of sculptures in the city. The uniqueness of the project is that these first miniatures are made as an exact copy of the object, without additional details of a sculptor. The focus group of visually impaired people in Odesa, who were the authors of the project, highly appreciated the quality of the layouts and the accuracy of details to the touch.
Iana was the main coordinator of the Pixelated Realities "Very Digital Residence – Residences on Digital Technologies and Media in Odesa and Kharkiv". The program was developed and launched together with Gwara Media two residencies in digital production and media art, which involved 25 artists, sculptors, architects and 3D artists to reinterpret local cultural heritage. The communication coverage of the project amounted to more than half a million people. Currently, Pixelated Realities continue their activities advocating for the digital methods of cultural heritage preservation which become even more actual and urgent in times of destructive war in Ukraine.
---
Ukrainian Artists & Creatives Support Program
As the Ukrainian crisis is upon us and a large number of CCIs have already been affected by it, there is a constant need to support displaced Ukrainian creatives looking to resume their professional activities in new conditions. During the Program implementation Ukrainian CCS professionals received assistance in finding new jobs, accommodation possibilities, art residencies and were hosted in the creative hubs of ECHN around Europe, blending into local creative communities, aiming at their integration. 27 of the applicants were provided with a grant of 1.000€ in order to contribute to their resilience and help them resettle in a new environment. Beneficiaries of the Program shared their stories, describing professional successes and challenges and how this project has helped them get back on their feet.