MAX (Makers' eXchange) project is a pilot policy project, co-funded by the European Union, that aims to define and test policies and actions supporting the mobility and exchanges of experience between the cultural and creative industries, creative hubs, maker-spaces, fab-labs and formal and non-formal learning and skills development systems in a cross-sectoral way and embed makers' mobility schemes for skills development and inclusion into mainstream CCIs support programmes, policies and ecosystems across Europe.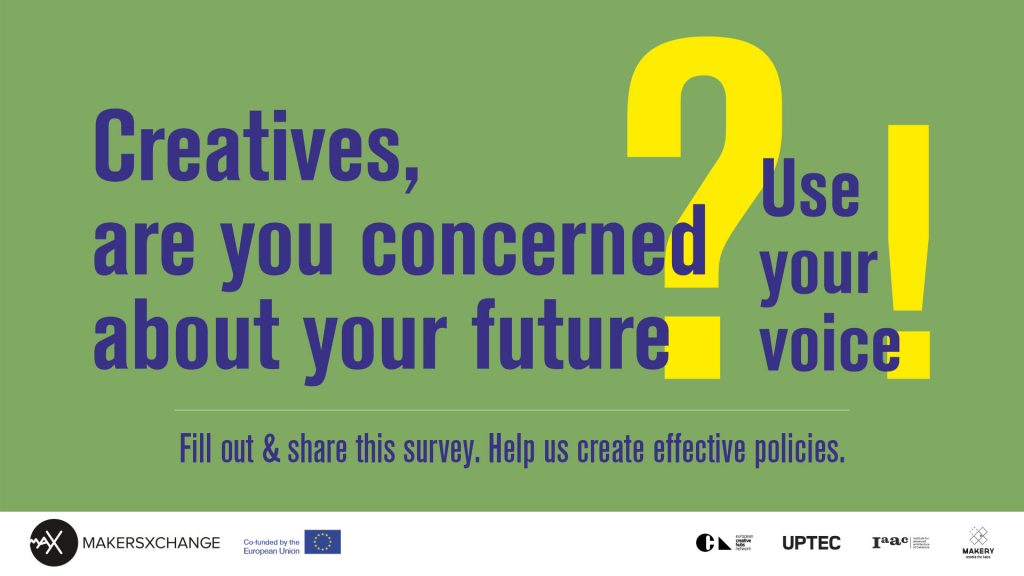 In anticipation of a very difficult winter for the cultural and creative sector, it is now time to use our voices!
We need to gather as much information as we can about the damage that our sector has suffered in order to be able to force local governments and the European Commission to act.