MAX (Makers' eXchange) project presents an interactive searching tool for mobility schemes between makers, creative hubs and fab-lab communities. Search through a variety of mobility opportunities that focus on the exchange of experience and practices between makers across Europe and its neighbouring countries and/or add any mobility scheme.
Help us to enrich the search tool by adding any mobility scheme that you may organize or you are aware of.
* for some mobility schemes, financing is not specified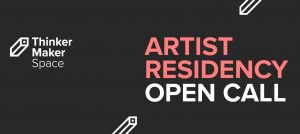 CYENS Thinker Maker Space is a creative hub where art, science and technology co exists and unites. The space encourages technology led innovation, supporting new
Read More »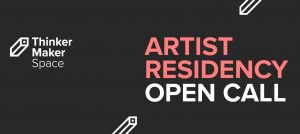 CYENS Thinker Maker Space is a creative hub where art, science and technology co exists and unites. The space encourages technology led innovation, supporting new
Read More »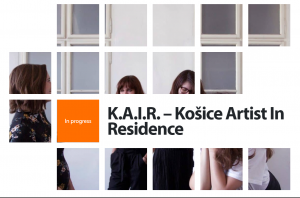 K.A.I.R. is a residential programme for artists from Slovakia and all over the world and from all artistic disciplines and genres. CIKE provides Slovaks a
Read More »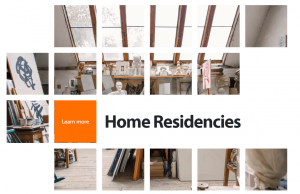 The Home Residencies project was created as a response to the unprecedented situation related to the COVID-19 pandemic. Still, at the same time, it fits
Read More »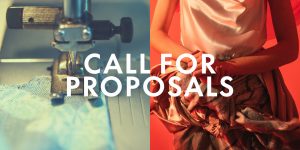 S4Fashion is empowering small medium-sized enterprises to introduce new sustainable and circular economy products, services, methods, tools and business models for the fashion industry. The
Read More »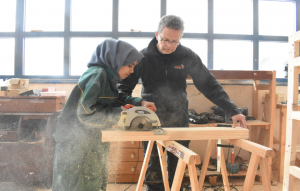 Habibi.Works is an intercultural maker space and platform for education, empowerment and encounters for refugees and Greek locals in the North of Greece. Habibi.Works was
Read More »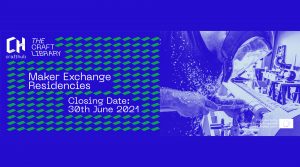 Craft Hub is a European project co-funded by the Creative Europe Programme focused on Craft in the context of cultural heritage and its continuing relevance
Read More »
Fanak Fund is an in­de­pen­dent civ­il so­ci­ety ini­tia­tive facilitating the mo­bil­i­ty and cre­ativ­i­ty of artists and cul­tur­al op­er­a­tors liv­ing and work­ing in Eu­rope, the Arab-speak­ing
Read More »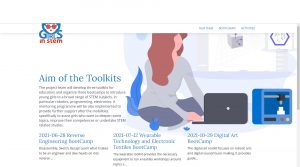 GirlsInSTEM is looking for young girls (between 14 and 25 years of age) interested in STEM to participate in an interchange experience and learn what
Read More »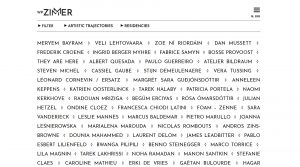 Based in Antwerp, wpZimmer is an international workspace for artistic practice building, taking into consideration all aspects of an artistic trajectory. The organization revolves around
Read More »
Trust Me, I'm an Artist was a project lead by Waag Society in collaboration with Brighton and Sussex Medical School, The Arts Catalyst, Ciant, Kapelica
Read More »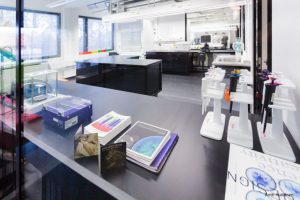 Two artists and a scientist will work together in the Aalto Biofilia: A Base for Biological Arts in the Aalto University, Finland for four-week-period. Aalto
Read More »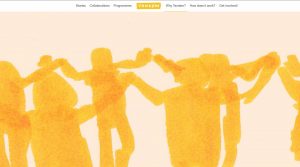 Tandem is a cultural collaboration programme that strengthens civil society in Europe and its neighbouring regions. There are currently nine Tandem programmes (Tandem Al Emarat,
Read More »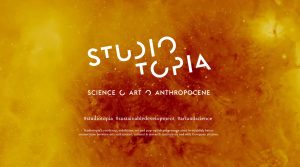 Studiotopia is a creative initiative addressing sustainable development across Europe through the converging views of art and science, increasing collaborations between cultural and research institutions,
Read More »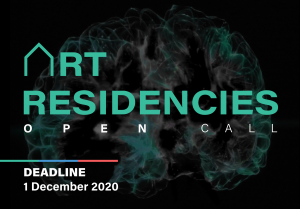 RUK is a network of art and culture research centers at the intersection of contemporary technologies, science, and the economy. In this interdisciplinary hub, innovative
Read More »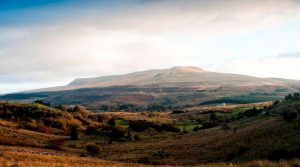 The River Residencies offer a structured residency programme that will support artists to work with communities in rural locations along the River Shannon in Cavan,
Read More »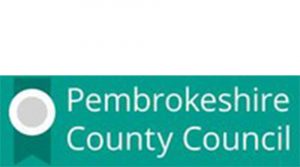 Pembrokeshire County Council, on behalf of the Wexford/Pembrokeshire EU funded arts, heritage and tourism project "Ancient Connections", address an artist or artists to create two
Read More »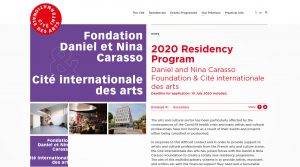 The arts and cultural sector have been particularly affected by the consequences of the Covid-19 health crisis and many artists and cultural professionals have lost
Read More »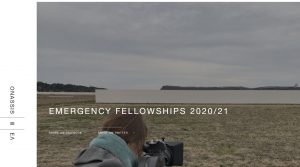 Onassis Foundation's Emergency Fellowships is a tailor-made, time-sensitive support for artists and curators living in Greece or anywhere in the world. Onassis Foundation I www.onassis.org
Read More »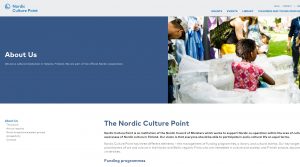 The Nordic-Baltic Mobility Programme for Culture is intended for the travel and/or stay of professional artists or cultural workers within Nordic and/or Baltic countries. Nordic
Read More »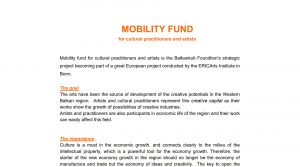 Mobility fund for cultural practitioners and artists is the Balkankult Foundation's strategic project, becoming part of a great European project conducted by the ERICArts Institute
Read More »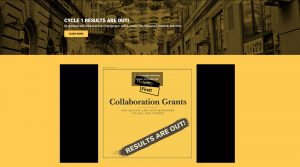 Mobility First! is a travel grant of the Asia-Europe Foundation (ASEF) which aims to enable artists and cultural professionals in Asia and Europe to participate
Read More »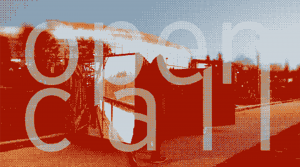 LINZ FMR – Art in Digital Contexts and Public Spaces is a biennial festival and format for artistic processes and positions that reflects the ephemeral
Read More »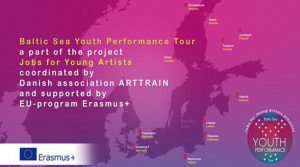 Jobs for Young Artists is a project coordinated by Arttrain, a Danish NGO promoting the use of art as a tool for learning motivation, is
Read More »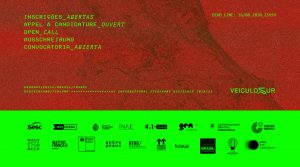 VeículoSUR is a residency that travels internationally and serves the purpose of artistic networking. It promotes exchange and encounters between artists and cultural practitioners. It
Read More »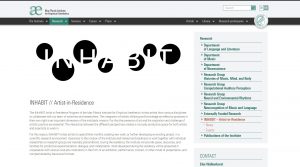 The INHABIT Artist in Residence Program of the Max Planck Institute for Empirical Aesthetics invites artists from various disciplines to collaborate with a team of
Read More »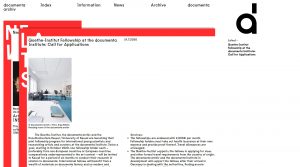 The Goethe-Institut, the Documenta Archiv and the Kunsthochschule Kassel / University of Kassel's joint fellowship program for international young scientists and researching artists and curators
Read More »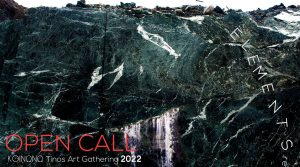 ΚΟΙΝΩΝΩ Tinos Art Gathering introduces a thematic proposal that attempts to integrate the landscape itself into the perception of space, time, eras, matter, energy, nature,
Read More »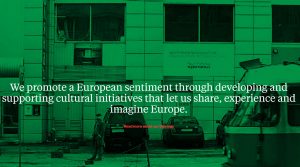 The European Cultural Foundation teamed up with Culture Action Europe to map emergency initiatives and measures carried out across Europe that address the effects of
Read More »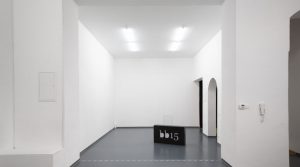 For this open call, the Austrian contemporary art space bb15 is seeking original project proposals that trigger mental associations and subliminal experiences at the junction
Read More »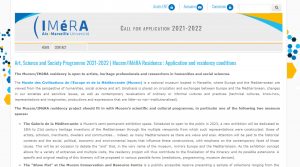 Each year, this residency programme hosts about thirty artists and scientists from all disciplines. The residencies are intended for artists and scientists submitting projects whose
Read More »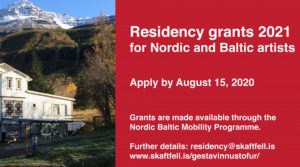 Skaftfell Center for Visual Art in Seyðisfjörður, Iceland is offering three two-month residency grants in 2021, courtesy of the Nordic Baltic Mobility Programme. Skaftfell Center
Read More »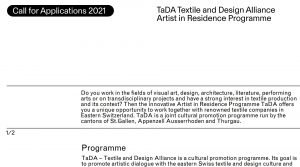 TaDA – Textile and Design Alliance is a cultural promotion programme, offering artists the opportunity to work together with renowned textile companies though an AiR
Read More »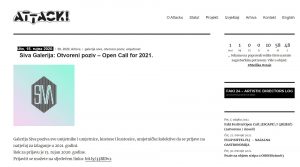 The program of Siva Gallery is based on presentation, production and education – closely related with street art and culture with the main criteria being
Read More »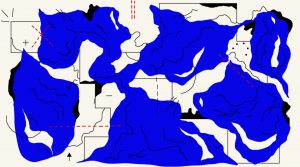 Through its annual Fellowship programme, Het Nieuwe Instituut's Research Department acknowledges and gives visibility to two research projects offering departures from established modes of thinking.
Read More »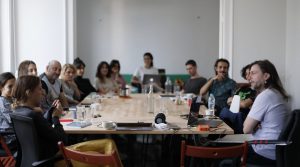 The Onassis Foundation invites artists and other practitioners to an international artistic research residency in Athens. Onassis Foundation Ι www.onassis.org What? The structure of each
Read More »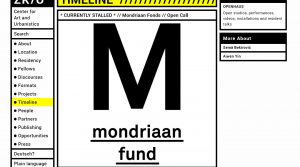 Starting in 2019, the Mondriaan Fund offers a six-month work period in ZK/U, Zentrum für Kunst und Urbanistik. The residency program consists of mutual exchange
Read More »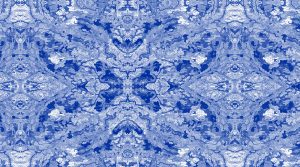 The Roberto Cimetta Fund, is an international non-profit organization created in 1999 to respond rapidly and directly to individual artists and cultural managers wishing to
Read More »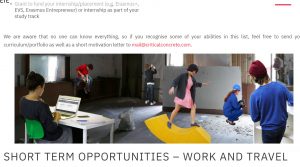 Critical Concrete is addressing individuals to collaborate with their team in Porto. The new team members will work on all aspects of the day-to-day operations
Read More »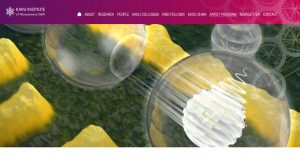 A position at KIND known as the "Artist in Residence", offered annually to an artist with an outstanding reputation. Kavli Institute of Nanoscience Delft (KIND)
Read More »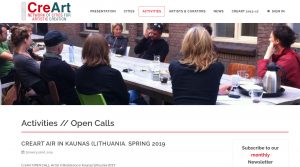 Kaunas Artist-in-Residence program is an initiative of CreArt, launched in 2014. CreArt Kaunas partners, PE "Artkomas", have a large experience of organizing visual arts projects,
Read More »
This is the second phase of the i-Portunus Programme, a short-term pilot project selected and funded by the Creative Europe programme of the European Union,
Read More »
i-Portunus is a short-term pilot project, selected and funded by the Creative Europe programme of the European Union, to trial a mobility scheme for artists
Read More »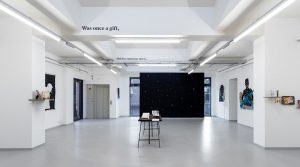 The Royal Over-Seas League (ROSL) works with the Art House in Wakefield to provide two residencies each year for artists who are from Commonwealth or
Read More »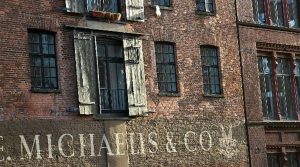 The Hamburg Ministry for Culture and Media is inviting artists for 4 three-month residencies between January and December 2021 in the Westwerk artists' center in
Read More »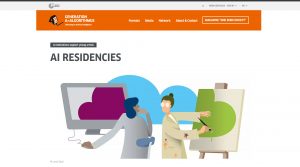 In 2020 and 2021, the Goethe-Institut will implement the large-scale project "Generation A=Algorithm", in which technical developments in the field of artificial intelligence will be
Read More »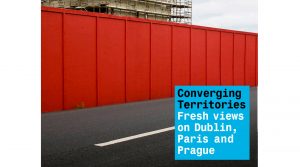 The European Forum for Architectural Policies (EFAP-FEPA) is an international network devoted to foster and promote architecture and architectural policies in Europe, bridging public governance,
Read More »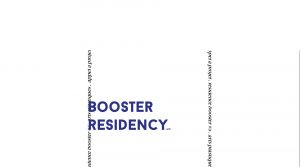 Le Port Des Créateurs is a Toulon-based association designed for artists, cultural associations and entrepreneurs. They provide support and assistance for all projects related to
Read More »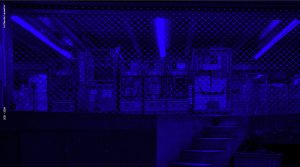 LABOR is an ephemeral urban laboratory to explore sustainable forms of our society. It wishes to meet the challenges of today's society by dealing with
Read More »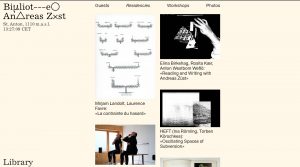 The annual residency programme of the Bibliothek Andreas Züst, located in Switzerland. Bibliothek Andreas Züst I bibliothekandreaszuest.net What? The Bibliothek Andreas Züst is especially seeking
Read More »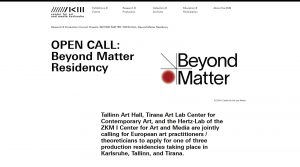 These residencies are conceived within the framework of the long-term project Beyond Matter. Fellows are expected to develop an artistic production or a theoretical concept
Read More »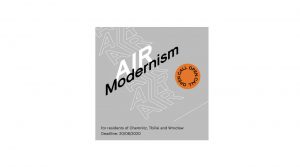 AIR Modernism is an international artist residency project that seeks to network Polish, German and Georgian art and cultural institutions and professionals. Chemnitz European Capital
Read More »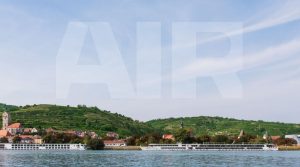 The AiR programme offers living and working spaces for artists in Krems an der Donau for a period of one to three months. The basic
Read More »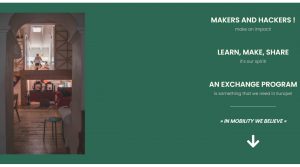 Vulca is a non-profit organization with the mission to bring citizens' ideas to EU policy makers using a bottom-up approach. They believe that mobility brings
Read More »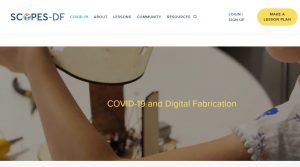 The SCOPES-DF Project of the Fab Foundation contributes to the democratization of digital fabrication learning during the COVID-19 pandemic. UNPLUGGED is their timely approach to
Read More »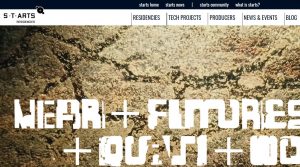 The STARTS Residencies Program organizes collaborations between artists and tech projects. Vertigo is funded under the H2020 European STARTS initiative, innovation at the nexus of
Read More »
Schmiede is a cooperative prototyping environment, focused on the arts, hacking and entrepreneurship. It empowers the process of social networking by bringing together space, infrastructure,
Read More »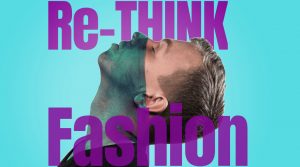 Re-FREAM is a collaborative research project where selected artists and designers team up with a community of scientists to rethink the manufacturing process of the
Read More »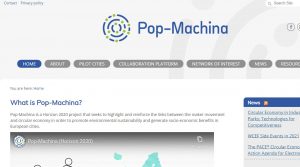 Pop-Machina is a Horizon 2020 project that seeks to highlight and reinforce the links between the Maker Movement and circular economy in order to promote
Read More »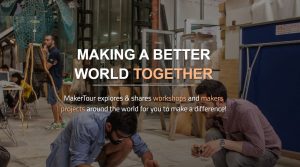 MakerTour is a French non-profit organization exploring, sharing and connecting community workshops and makers around the world. It is consisted of a remote team of
Read More »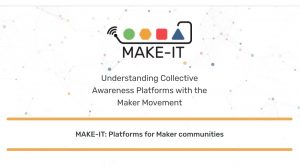 The programme aims to understand the role of Collective Awareness Platforms (CAPS) in enabling the growth and governance of the Maker Movement particularly in relation
Read More »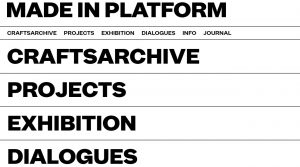 MADE IN is a research, design and heritage platform that proposes new collaborative practices and knowledge exchange between the traditional craftspeople and contemporary designers. It
Read More »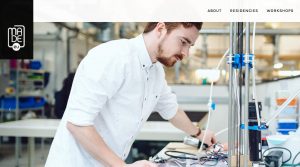 The Made@EU project aims to bridge the digital divide that currently hinders the widespread use of digital fabrication knowledge and technologies in the European cultural
Read More »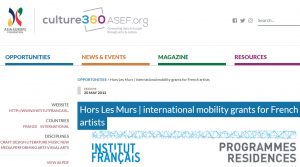 Hors Les Murs is the international mobility programme of the Institut Français, aimed at French artists and culture professionals who wish to travel abroad to
Read More »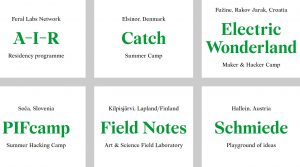 Feral Labs Network, a network of temporary dislocated hubs for research in art, technology and communities, interested in art-science, research and contemporary do-it-yourself (DIY) &
Read More »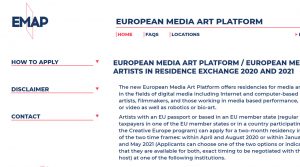 The new European Media Art Platform offers residencies for media artists in the fields of digital media in the following partners: Ars Electronica, Bandits Mages,
Read More »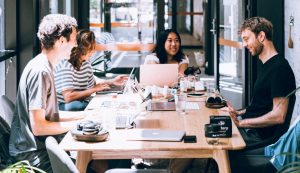 The European Creative Hubs Network was a two-year project led by the British Council aiming to boost significantly the ecosystem that currently supports creative and
Read More »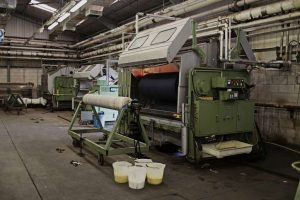 Dundee Design Festival partnered with Make Works, the open access directory of fabricators, material suppliers, workshops and manufacturers in Scotland, to deliver a new residency
Read More »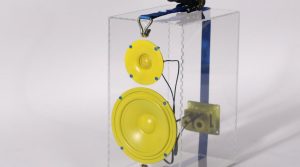 The Distributed Design Market Platform acts as an exchange and networking hub for the European Maker Movement. The initiative aims at developing and promoting the
Read More »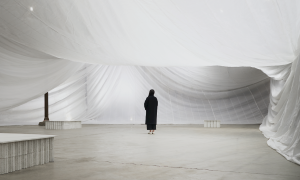 Designregio Kortrijk is offering a regional residency program in Kortrijk, Belgium for 3 recently graduated designers, makers or creative artists. Designregio Kortrijk I designregio-kortrijk.be What?
Read More »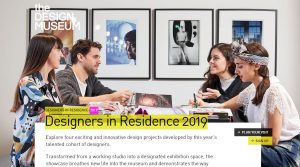 The Design Museum is devoted to contemporary design in every form, from architecture and fashion to graphics, product and industrial design. A core part of
Read More »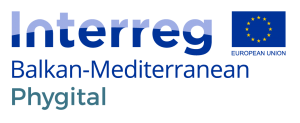 International agricultural co-design and distributed manufacturing retreat part of the Municipality of Northern Tzoumerka activities for project Phygital. Phygital aims to pilot, evaluate and promote
Read More »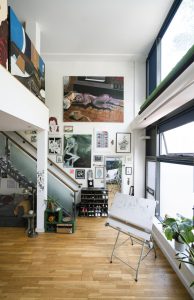 The first artist-in-residence programme organised by Cluster London invites early-career artists of all ages to apply. For this residency Cluster is particularly keen to receive
Read More »

The Creative Museum Project (and its follow-up, Making Museum) seek to explore and provide information on the connections between cultural organizations and their communities by
Read More »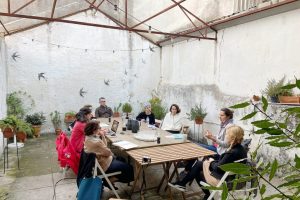 The Creative FLIP P2P exchange program is aimed at engaging leading, established, and innovative creative hubs with peers from emerging creative hubs across Europe, as
Read More »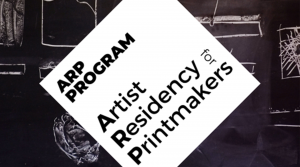 Córtex Frontal proposes a residency programme for printmakers and visual artists. The participants must propose a project or an innovative idea, which they plan on
Read More »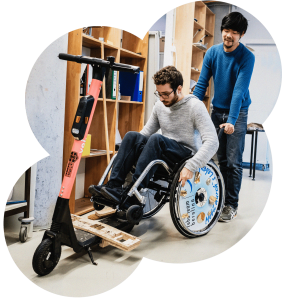 Through this platform, care receivers, healthcare professionals and makers join forces to co-create Careables: tailor made solutions designed to better suit each patient's needs. Made4You
Read More »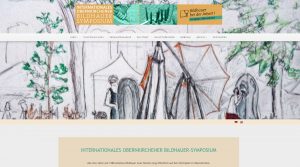 Approximately ten artists from all over the world will be working with the Obernkirchen Sandstone (a famous material among sculptors). The working place will be
Read More »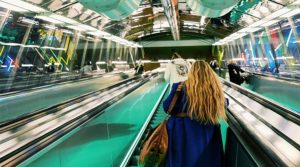 The Helsinki Design Residency, first established in 2012 offers an opportunity for practitioners to explore and reflect on the evolving life and context of Helsinki
Read More »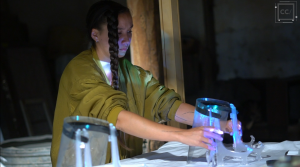 BioFriction is a research project led by Hangar in collaboration with Bioart Society, Cultivamos Cultura, and Kersnikova Institute with the goal of generating and facilitating
Read More »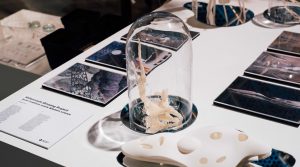 Hybrid Lab Network (HYBRID) is an exploratory project to promote innovation and good practices for Higher Education bridging areas of Art, Science, Technology/Engineering and Humanities,
Read More »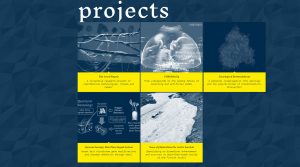 The ART4MED project aims to foster art practices from the perspective of hands-on medical humanities, which help to understand medical practices and research in a
Read More »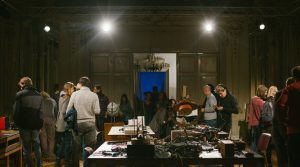 Inspired by the nineteenth-century concept of the World's Fair, conceived as an opportunity for inventors and engineers to unveil their inventions and discoveries, 3N /
Read More »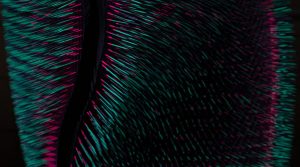 The AI Lab (European ARTificial Intelligence Lab) is a follow up project of the European Digital Art and Science Network and offers international artists working
Read More »